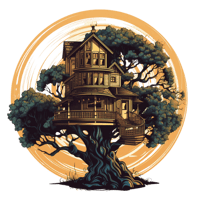 Get in touch
Have questions or need assistance? Reach out to our friendly team. At Treehouse Rental, we're always here to help you branch out to new heights.
Decades of Experience
Having spent countless years amidst the trees, we've honed our skills in crafting unparalleled treetop experiences. Our deep-rooted knowledge of treehouse accommodations and the nuances of each destination make us industry pioneers.
24/7 Support
From sunrise to moonrise, our dedicated team is always on standby. Whether you have questions about your stay or need recommendations for local attractions, we're here to assist around the clock.
Cancellation Policies
We understand life can be unpredictable. That's why our flexible cancellation policies allow you to plan your treetop adventure with peace of mind, knowing you won't be penalized for unforeseen changes.
Competitive Price
Elevated experiences shouldn't come with sky-high prices. We've cultivated relationships with top treehouse providers, ensuring you receive premium stays without breaking the bank.